Ancient and Medieval China (to c. 1000 C.E.)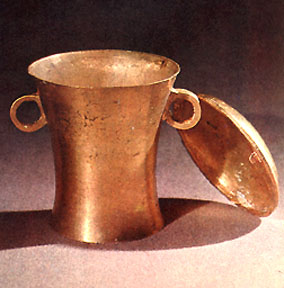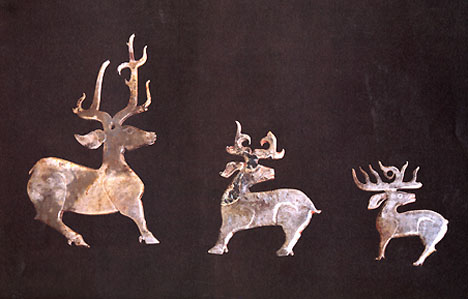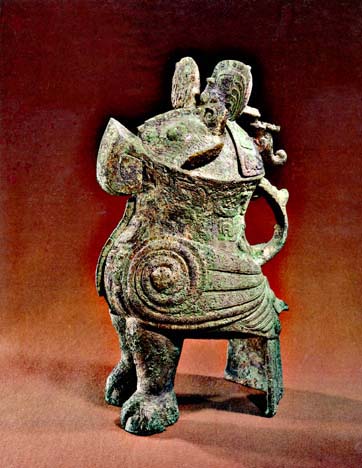 This guide lists resources for researching the arts and material culture of ancient and medieval imperial China, to c. 1000 C.E. This time period begins with the neolithic and bronze ages (c. 4000 - 200 B.C.E.) and continues through the end of the Five Dynasties period (960 C.E.), including the Xia, Shang, Zhou, Han, and T'ang dynasties.
Although art history and material archaeology resources are emphasized, research on this topic is very interdisciplinary, and some resources for history, philosophy, religion, and literature are also included in the guide.
This guide was compiled by Karyn Hinkle at the Bard Graduate Center Library.
Images above, left to right: a gold cup from the Warring States period, jade deer from the Zhou dynasty, a bronze wine vessel from the Shang dynasty, all described in Patricia Buckley Ebrey's Visual Sourcebook of Chinese Civilization.