Start with a question about a subject, technology, medium -- something you want to know more about.
Identify the main concepts in in your question
Think about and note synonyms for those concepts that you can use in future searches. You will always be looking for other words to use to describe the ideas your researching. Often these may be words tht we no longer use
Look for books in the library's catalog using the search terms you've collected in a Keyword search. Make note of the Subject Headings at the bottom of the record of books that look like they cover the topic you're interested in. Click on those subject headings to find other books on the same subject.
Broaden your search to other libraries' collections in ConnectNY. Use the subject headings and keywords you've collected to find more books.
Now go to the Library's Databases list and, from the drop-down menu, choose the subject area that seems most appropriate to your question, e.g., Art History, Historical Studies, Science, Technology and Society, .
This will generate a list of databases that should have articles (or point you to articles with citations) on your topic.
Consult the reference works that relate to your topic to deepen your background and understanding of research that's already been done in the area. (See the Reference Works tab above.)
Make a list of books, essays, articles, theses, and websites or digital projects that other people have written on your topic that could potentially relate to your research.The bibliographies in books are articles are great sources for more information. Keep citations

for these in a single, organized place.

(See the Books, Articles & Databases, and Other Resources tabs above.) NoodleTools is your best friend for keeping track of and organizing your research.
If you can't find what your looking for, consult your other best friend -- Ask a Librarian.
ILLiad is a utility that will allow you to borrow books and get pdfs of articles from other libraries. It's your third best friend.
Research for ARTH 233: Wild Visions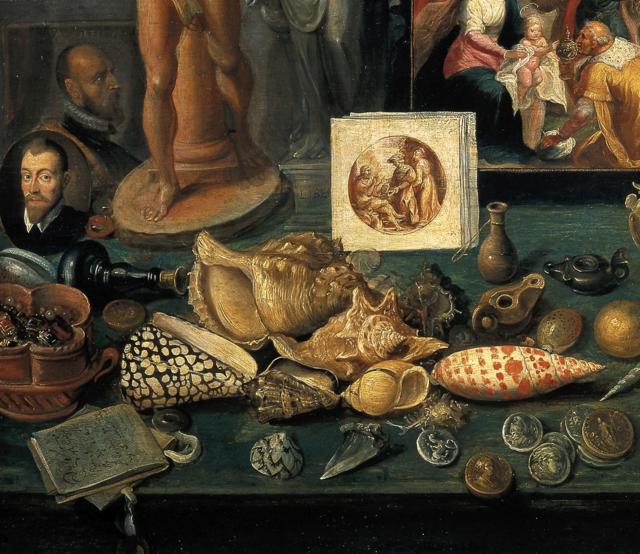 We have a rich set of tools for research in the history of early modern Europe. This guide will help you choose those most appropriate to the work, artist or concept you're studying. Elements of this guide are from the pages of the estimable Karyn Hinkle's (formerly a librarian at Bard's Graduate Center in NYC) Art History Research Guide for the Library at Northwestern University with contribution by Amy Herman, from Bard's Visual Resource Center, Bill Walker from The Levy Institute and Betsy Cawley.
Need help with your research?
Meghan Hogan